walking through the town

≪ Recommended courses that are convenient for arrival and departure at Taiyo Kan (Takahata Station) ≫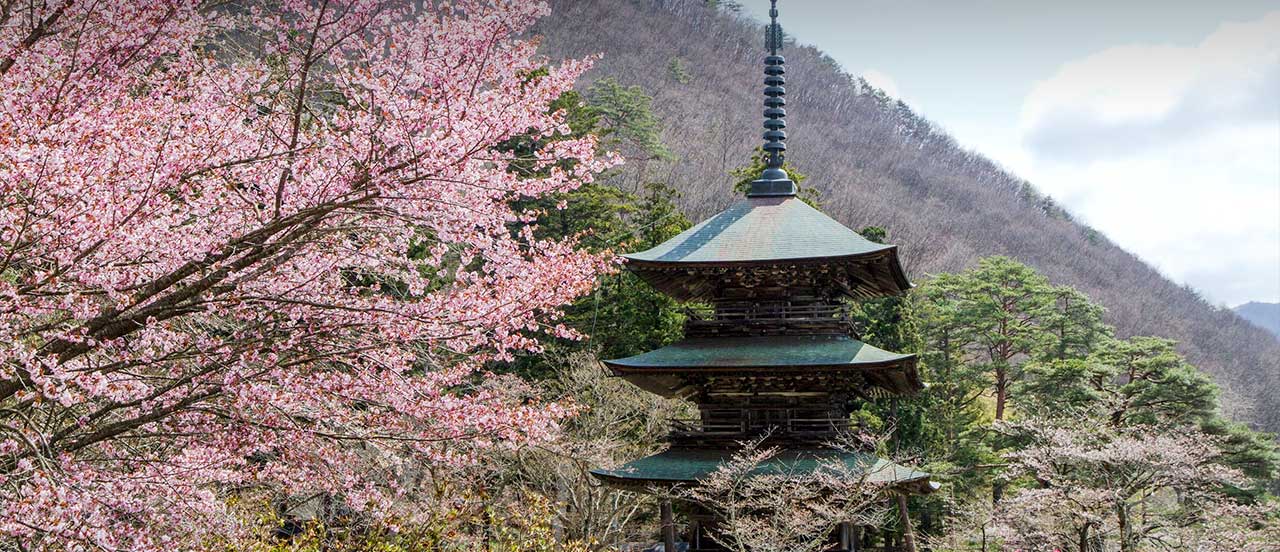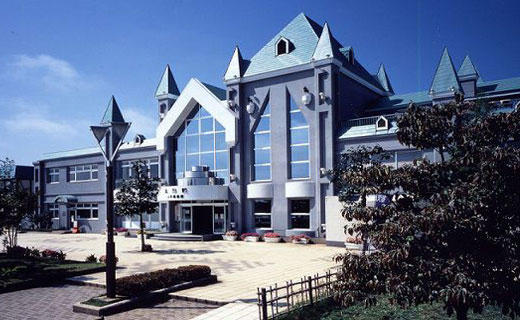 Taiyo Kan(JR Takahata Station)
Taiyo Kan is famous for the hot spring. Besides that, it is also full of information office, local product selling, and restaurants.
Rental bicycle is also available here.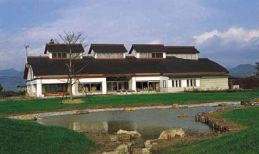 Memorial Hall of Hirosuke Hamada
The pioneer of Japanese contemporary children's literature, Hirosuke Hamada, was born as the first son of a farming family at Ipponyanagi, Tahahata-machi in Meiji 26. Leaving thousands of precious works, he is honored as Andersen of Japan. There are not only relics and manuscripts of Kosuke exhibited, but also fairy tale room where you could watch "the Crying Red Ghost" on the multi screen, reading room, coffee corner so that children as well as adults could enjoy themselves.
Akutsu Hachiman Shrine
It is said that Akutsu Hachiman Shrine was started to build from Amida-do Hall from Jogan 2nd year(860 AD) by Jikaku Daishi with the assistance of the power family, Iwasaburo Akutsu. Three-storey pagoda, Bugaku Palace on the approach, and the main hall in the back are tangible cultural property of Prefectural.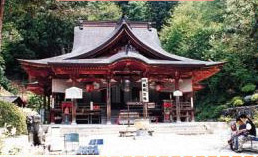 Kameoka Monju
Together with Monju of Kirido in Tango(Kyoto), Monju of Abe in Yamato(Nara), Kameoka Monju is famous as one of the Three Japanese Monju. Monju hall is known as Monju bosatsu, the bosatsu at the left of Shakuson, managing the wisdom and knowledge, with Godai Mountain in China as the pure land. It is said that "Two heads are better than Monju" because he is the god of knowledge. Many people visit for praying for acceptance of entrance examination.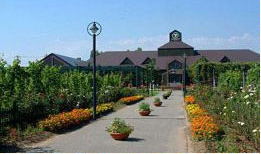 Takahata Winery
Takahata Winery that is a very beautiful winery opened at the town of Mahoroba, Takahata-machi, from 1990. Every year, a large number of visitors visit here. The wine is made of locally produced grapes with local climate. Together with contract farmers, the high quality grapes continued attending competition and won lots of awards.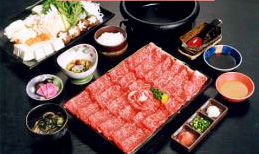 Yoneori Tourist Center
The Yonezawa beef restaurant is here in the Tourist Center located in Takahata-machi, Yamagata-ken. Local products and specialties of Yamagata-ken and vegetables of current season are collected here.