walking through the town

≪ Refresh the body and spirit / Nature Stroll Course≫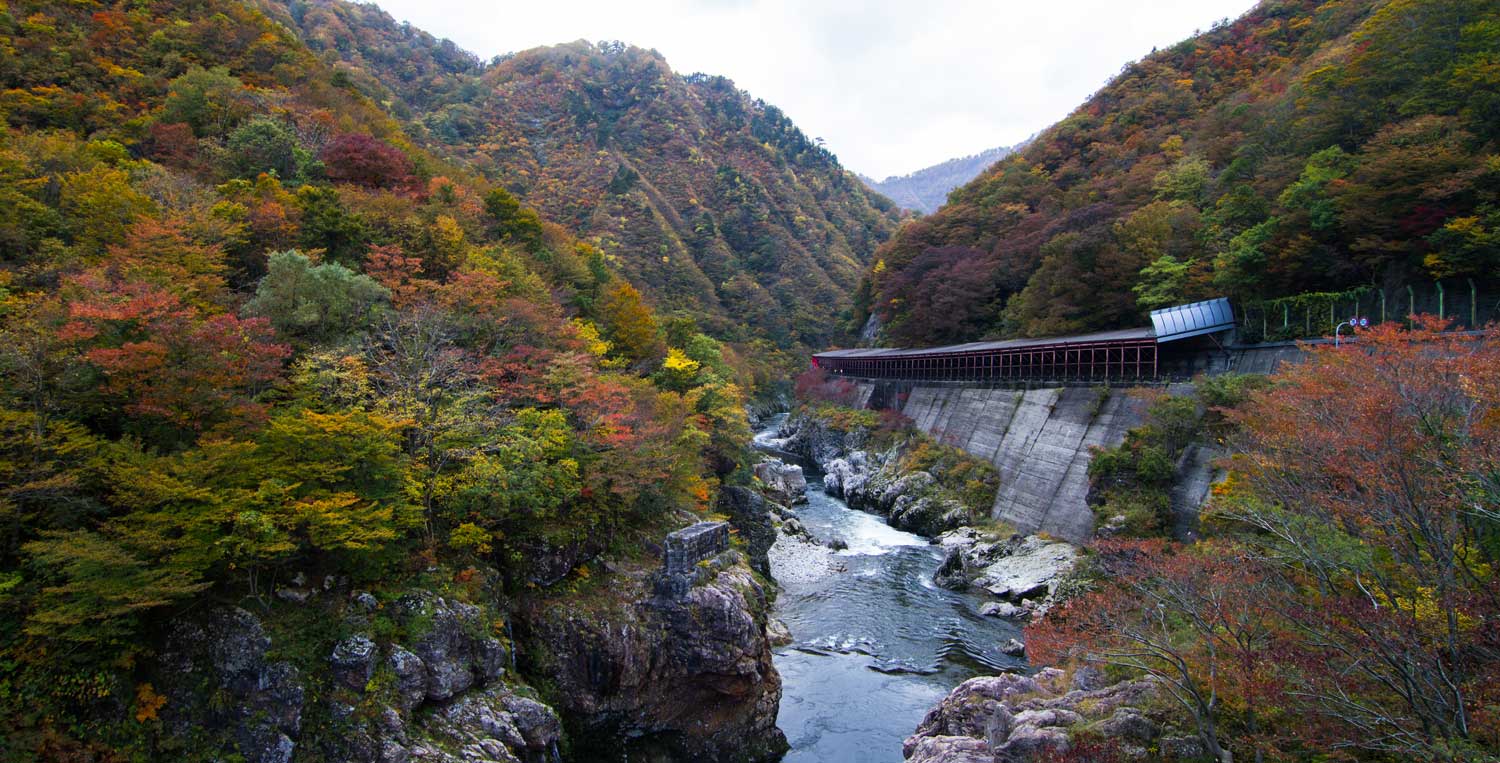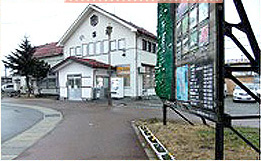 JR Oguni Station
With the feature of modern triangle roof, the station building is elected as one of 100 Tohoku Stations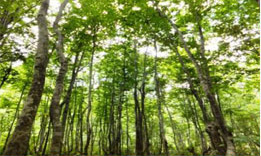 Base of Forest therapy / Nukumidaira
Nukumidaira is a natural forest in which standing fagus and Mizu-nara over 250~300 years old. It's a special forest of therapy with time flowing by. You can feel fresh surprise and happiness and the depth of the forest.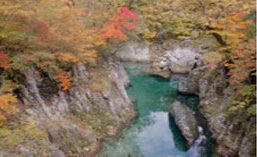 Tengubashi
Tengubashi is in front of Iide Villa. Small water flows gather little by litter, which is emerald green and through visible, across which could see the bottom of the river. In the autumn, trees from the riverbanks to the summit of the moutain are dyed to red, and you can enjoy the contrast during the nature.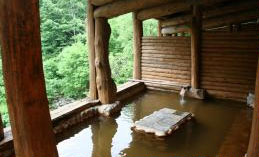 Iide Hot Spring Kawairi Villa
It's adjancet to Kairagisou, where guests who seeks relaxation and quietness could enjoy themselves. In the log-house of open air bath from where the Iide mountains could be seen, guests could enjoy bathing while waching the mountains of Iide and streams that change all around 4 seasons.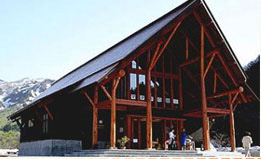 Exchange Hall of Matagi's hometown
Located in Kodamakawa where the culture of Matagi is handed down from long time ago, the exchange hall is a exhibition room introducing the history and culture of Matagi.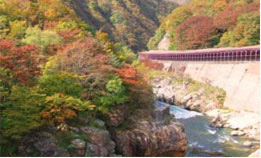 Akashibakyou
Akashibakyou along the National Highway Line 113 is best reputed for autumnal tints among Arakawakyou belonging to Bandai-Asahi National Park, and the promenade is well prepared. The autumnal leaves of trees, the clear water surface, and the white rock surface are harmonized,attracting visitors. (The promenade is closed from snowfall to snowmelt)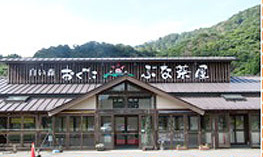 Station of Michi "Tiny Country of White Forest"
Light meal and specialties could be found here. At the restaurant "Aiai", you could enjoy local cuisine made of high quality ingredient produced locally.