walking through the town

≪ Nagai, the town being proud of the ship-transportation culture of Mogami River, and the town harmonizing the products of history.≫
Yamagata Railway Flower Nagai Line Nagai Station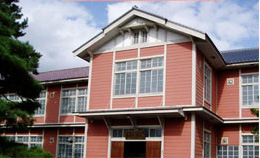 The first school buildings of Nagai Elementary School
There is no other instance of school buildings made of wood in such a scale even among the entire country. This precious buildings are registered as tangible cultural property of Japan.
You could see the beautiful color on the outer wall, and the fanciful design around the front door and eaves.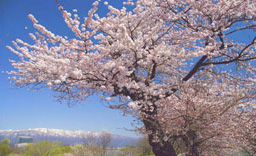 Footpath of Mogami River
Former sites of Koide wharf and Miya wharf remains the image of Mogami River Ship-transportation's age. You could stroll relaxedly on the walkway along the river and feel the nature. In the middle of April, you could see Senbonsakura along the river, and the remaining snow on the West Mountain.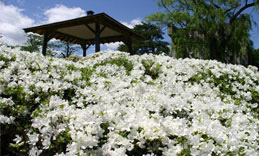 White Azaleas Park
Started with old trees older than 750 years old, about 3,000 Ryukyu white azaleas bloom here. White azaleas are very precious even around the whole country, and the best time to see them is from the middle to the end of May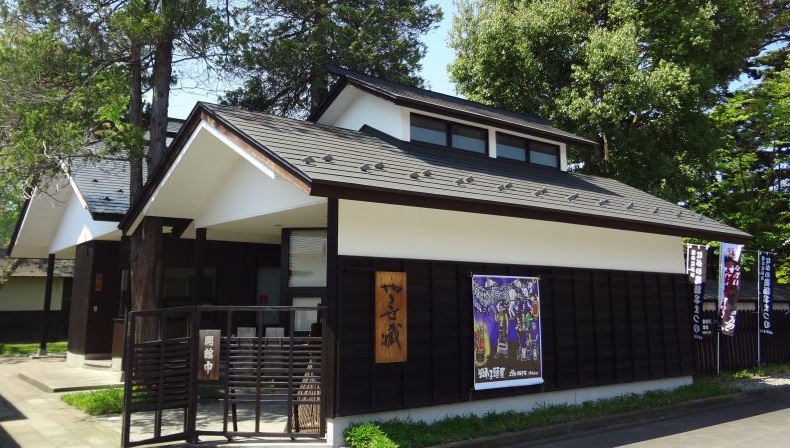 Yamase Zou Art Museum
Nagai is proud to be a town of business men of Mogami River Ship-transportation. Yamase Zou Art Museum exhibits 5 properties of pongee merchant "Sensei". There is a river across, remaining the charming appearance from long time ago.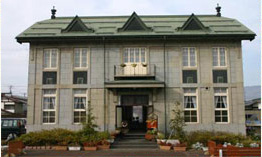 Tokushima Memorial Hall
This former site of an ophthalmic hospital is a western style building built in early Showa. The outer wall is made by washed out artificial stones, and the dormer windows and decorations are set everywhere. It is registered as tangible cultural property of municipalities.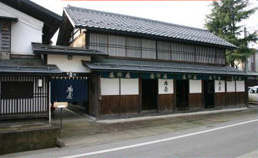 Forest of Education・ Marudai Ogiya(Kozo Naganuma Sculpture Museum)
It was a merchant of kimono 300 years ago. It is a building that extends the prosperity of Ship-transportation on Mogami River, blending the mother house of the roof and Kura Zashiki, and the garden filled with blue and green. The scuptor Kozo Naganuma was born in the Marudai Ogiya in Meiji 48, and his works are exhibited in Kozo Naganuma Scupture Museum.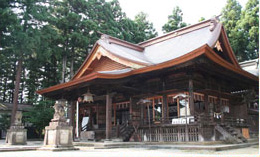 Soumiya Shrine
Called as "the Palace of Ichi Nagi", Soumiya Shrine was built by Maro Tamura of Sakanoue. As a shrine related to the famous Busho in the Sengoku period, the huge Sugi planted by Kanetsugu and the consecrated sword could be seen.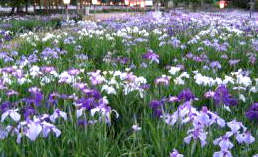 Iris Park
500 varieties of 1 million irises blooms in this park. There are well protected old Nagai breed, one of Edo breed, among them.
The best time to see them is from the middle of June to the beginning of July.