walking through the town

≪ Shukuba of Echigo-kaido Road / Walk on Komatsu-machi≫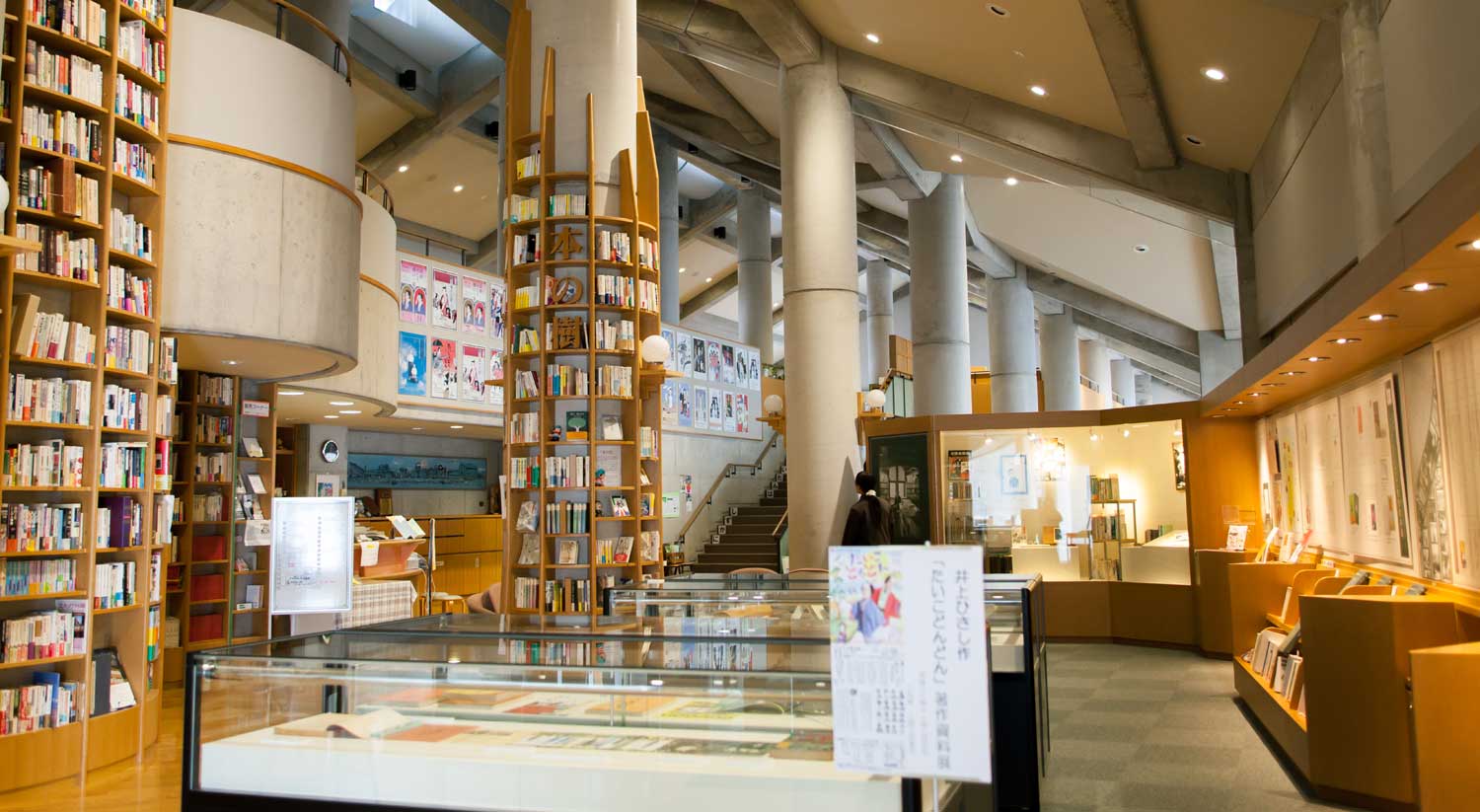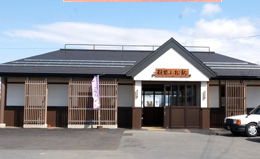 JR Uzen Komatsu-machi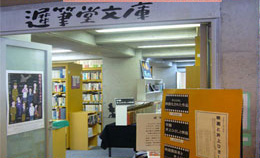 Chihitsudo Library
This is a library inheriting books and magazines donated by The writer and Dramatist Hisashi Inoue. There are over 220 thousands books inherited by now. The library is located in the composite cultural facility "Kawanishi-machi Friendly Plaza" with a theatre and Kawanishi municipal library.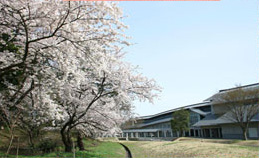 Tenjinmori-kofun
Tenjinmori-kofun is a square front, square back mound built in 4th century. There is "Tenjinmori Tenman-gu" on the upper of kofun, which is build for Renga Hono by the lord of Komatsu, Koriharimamori. From Meiji period, people living in this town started to hold bustling festival related to Tenman-gu.
In spring, the kofun is surrounded by blooming Somei-yoshino and lively tanka party, being a very charming scene.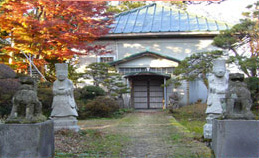 Kikusuikogeikan
East potteries collect from the end of Meiji to the start of war by Inoue family that is with tradition of Sakegura, the founder of Taruhei Shuzo are exhibited.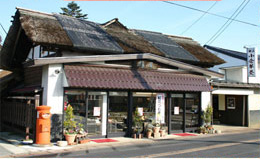 Confections Nishikiya
Kawanishi-machi is well known for that there are lots of old shops from long time ago. In Nishikiya, an old confection shop with thatched roof, you can enjoy the confections and cakes.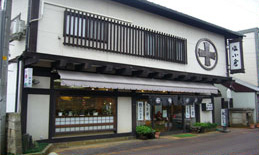 Kashi-tsukasa Toin
Used to be a salt merchant, Shio Kokura is famous for creating the old candy shop. The god of market is worshiped, showing that it was business center next to it more than 200 years ago.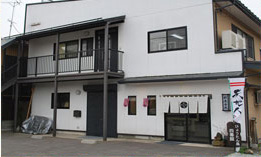 Vinegar Shop Yoshimasa
An old shop of miso and Nanban Natto. The cooked red soya beans that is famous as native vegetable is also available.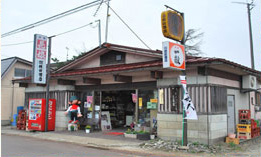 Haneda Hotel
9 Sakagura of the town (4 for now) with the old customs handed down is exhibited in hotel. A lot of local brew sake with high worth are collected here.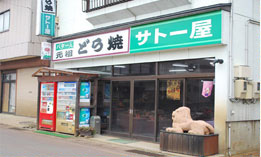 Satoya Kashiten
You are welcome by figurine of Lion, one of the popular character in "Sudden Gourd Island" writer by the local writer Hisashi Inoue. Original "Dorayaki filled with butter inside" is sold at this shop.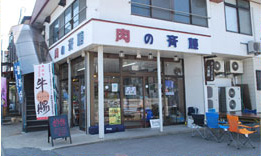 Saito of Meat
As a kind of Yonezawa Beef, "Gyotama" is selected to won the Minister of Agriculture, Forestry and Fisheries Prize on the Center Concours of Excellent Hometown Food for Heisei 20th year. You could taste the Yonezawa Beef in the restaurant.